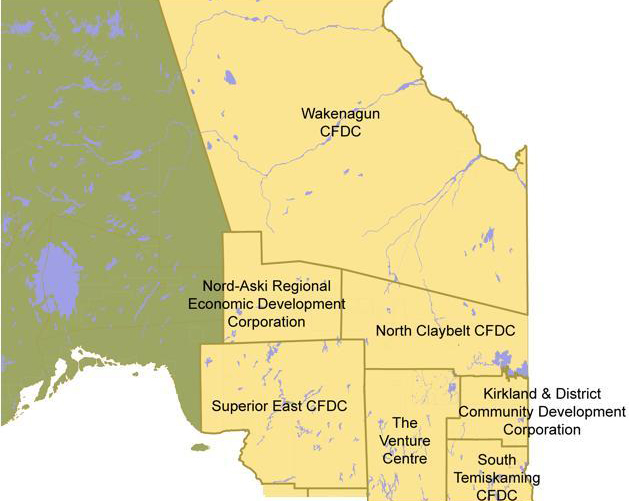 Our Region.
The Community Futures Program is a Government of Canada initiative which supports 61 Community Futures Development Corporations (CFDCs) in Ontario— FedDev Ontario works with the 37 CFDCs in rural Eastern and Southern Ontario, while FedNor works with the 24 organizations in the North.
As your local CFDC, we service a total catchment population of 50,000 that includes the following communities:
Timmins
• Location: Highway 101, 655
• Population: 43,686 people
• Access: land, air , bus
• Bilingual community (38% of population is francophone)
• Official website: City of Timmins
Gogama
• Location: Highway 144 (108 km south of Timmins)
• Situated on Lake Minisinakwa
• Population: 700-850 people (seasonal)
• Access: land, rail, air (daily bus service from Timmins through Sudbury)
Foleyet
• Location: Northwest of the District of Sudbury (98 km west on Highway 101 between Timmins and Chapleau)
• Population: 350 people (50% of which are francophone)
• Access: On CN rail line to Western Canada
• Official website: Foleyet
Mattagami First Nation
• Location: Along central portion of Mattagami Lake, 12 miles northeast of Gogama
• Population: 244 registered band members with 150 Aboriginals living on reserve (40.2% of population is under 20 years old)
• Access: Highway 144 by a 3 mile road
Shining Tree
• Location: Highway 650 (east of Highway 144 between Timmins and Sudbury)
• Population: 26 year round residents (greatly increases during summer)
• Access: air, land, rail services
• Shining Tree Improvement, Development, and Recreation Committee
• Official website: Shining Tree
Biscotasing
• Location: 131 km from Chapleau off the Sultan-Ramsey Road
Northeastern Region
In the Northeast region we strongly collaborate with other CFDCs in order to provide wide variety of programs and services supporting community economic development and small business growth. These CFDCs include;
• Wakenagun CFDC
• Nord-Aski Regional Economic Development Corporation
• North Claybelt CFDC
• Kirkland & District CFDC
• South Temiskaming CFDC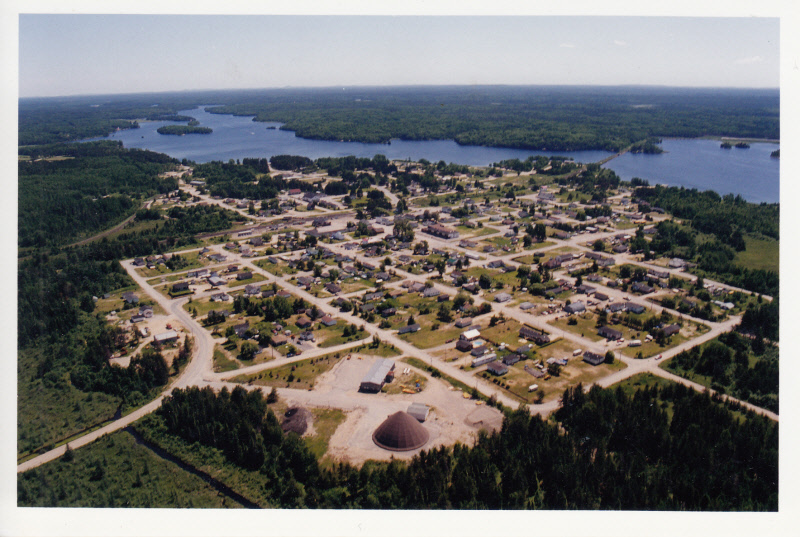 The Northeast Community Network (NeCN) is an incorporated, regional, not-for-profit organization that promotes collaborative economic development, applied research and support for forestry, mining, agriculture and business development.